Solutions
Accelerating your sales and conversions objectives starts with a simple chat
Easily build and deploy automated, personalized chat experiences on Instagram, Facebook and LINE, optimized for your growth and sales objectives.
AI-generated conversation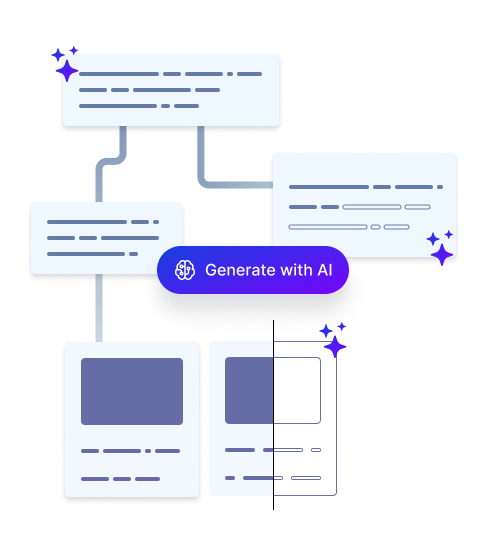 Unlike other chatbot solutions, creating end-to-end chat sequences is quick and simple.
Our generative AI conversation journey building feature enables you to create personalized chat sequences for any scenario in less than 10% of the time it would take using a manual builder.
Generate chat sequences for any scenario within minutes
AI generated responses are editable to match your brand voice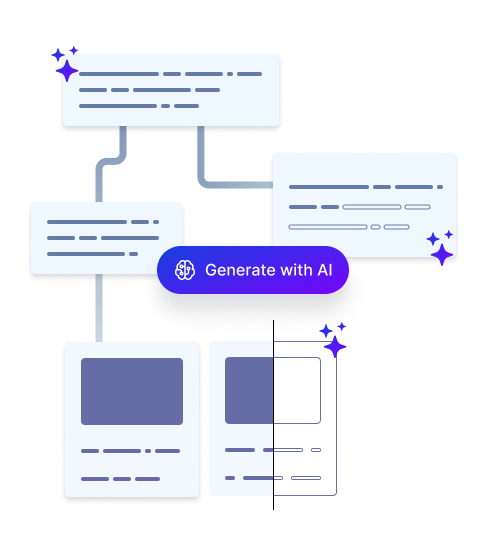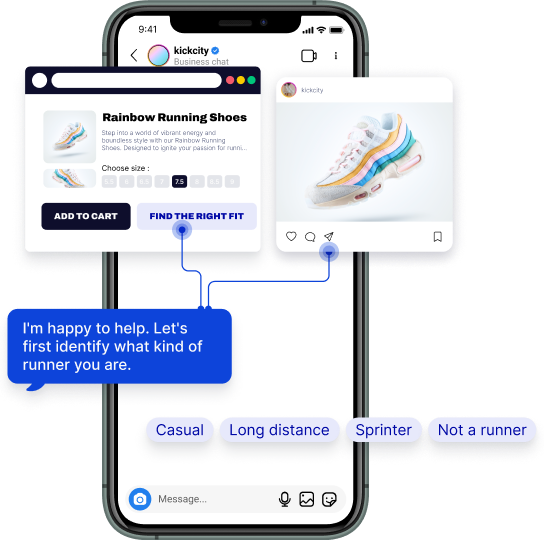 Organic engagement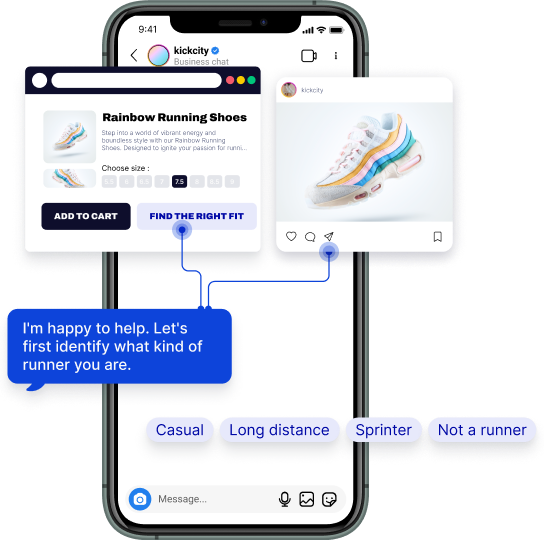 Generate more than just likes and views from your posts and stories.

Enable your social media content to initiate direct conversations with your followers and customers to drive deeper engagements and accelerate conversions.
Enable your posts and stories to initiate fun quizzes, make product recommendations, offer special promos etc…

Instantly subscribe visitors to future promotions or add them to retargeting campaigns

Organic social chat experiences can also be initiated directly from your website.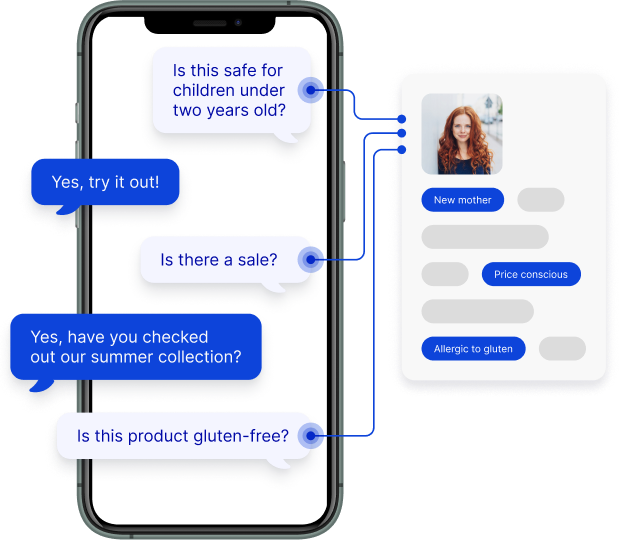 Zero-party data collection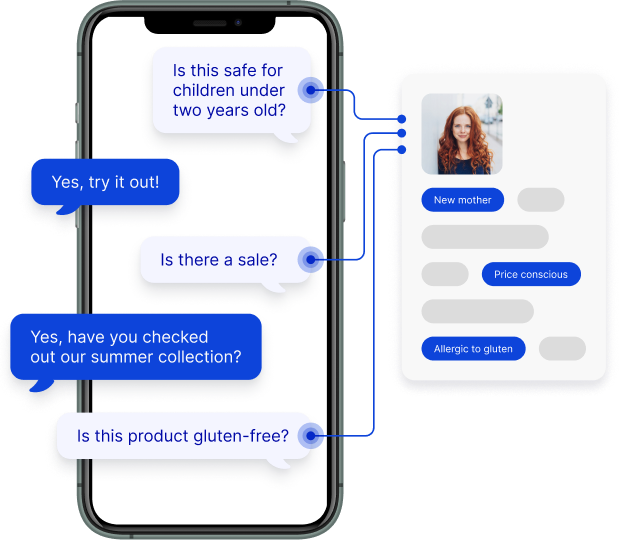 Capture customer insights and attributes through personalized chat experiences.
Automatically capture demographic information, intent, intents, and more through simply chatting with your customers.
Automatically capture zero party data to enrich your customer database
Enhance the accuracy of your segmentation and targeting strategies
Instantly generate quotes, schedule appointments, and create reservations
CTX ads

Create interactive and more personalized experiences with your social ads to increase CTRs and conversions.
Easily integrate automated chat experiences with your Instagram, Facebook and Line ads to increase meaningful engagements that lead to sales and conversions.
Initiate conversations to provide additional information about your products, services, promotions, offerings, etc…
Serve personalized product suggestions on the fly
Capture qualified leads with automated forms
Dynamically offer promotions, special offers, and quizzes
Want to see our chat and messaging solutions in action?