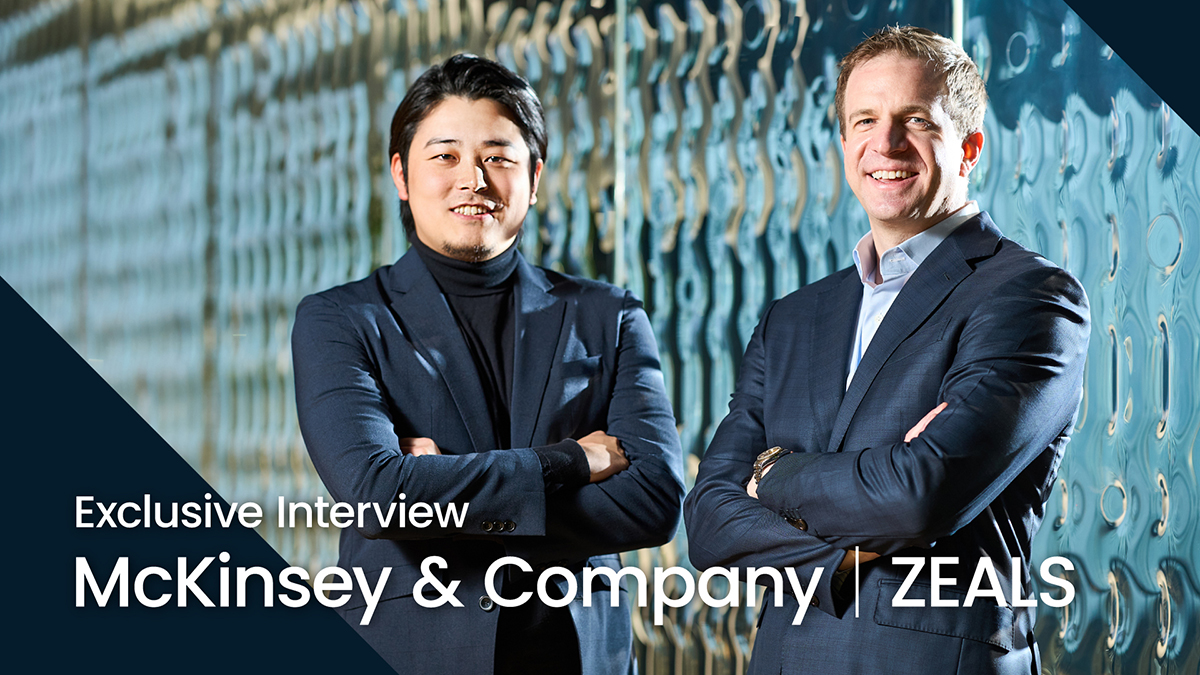 Digital marketing is undergoing seismic changes in response to new regulations and policies regarding Third-Party cookies. ZEALS CEO, Masa Shimizu, and McKinsey & Company Senior Partner, Jeff Galvin, engaged in a discussion about the current environment, new challenges faced by businesses, and how cutting-edge technology can play a role in developing successful marketing strategies for the future.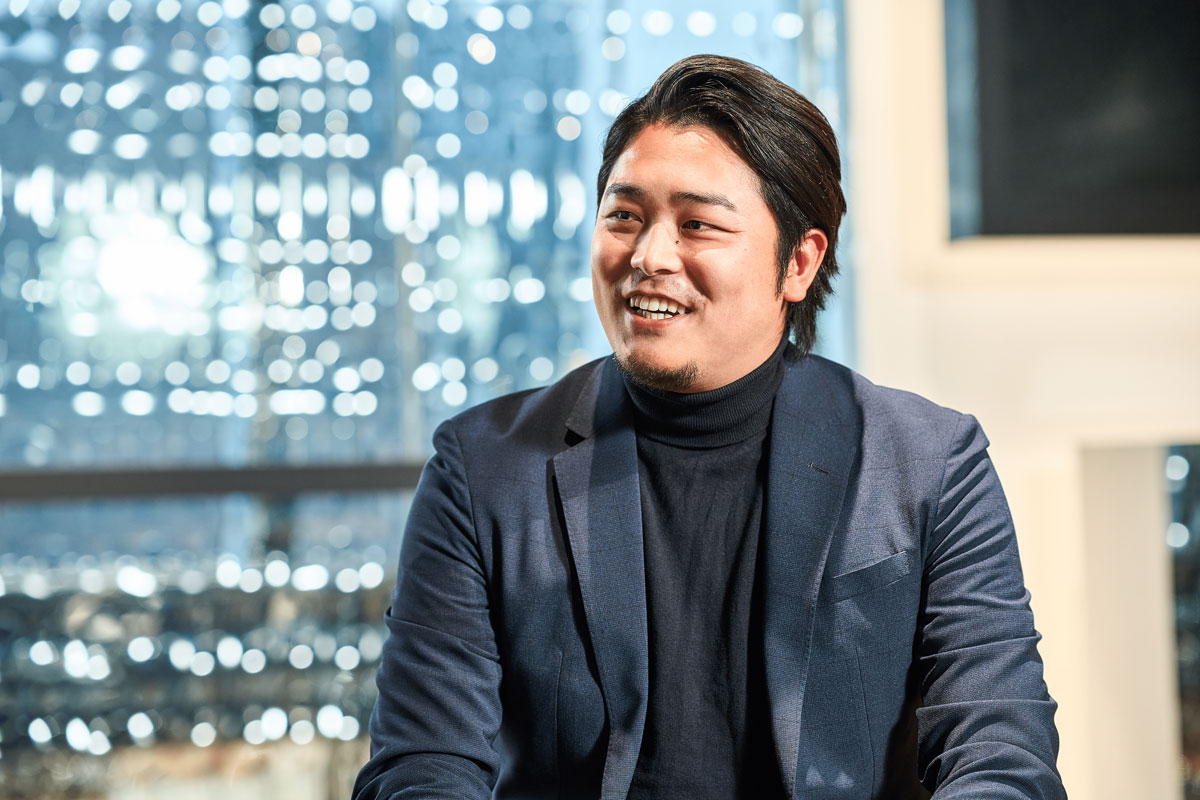 ZEALS
CEO
Masa Shimizu
Masa Shimizu is a Japanese entrepreneur and the Founder & CEO of ZEALS. In 2014, Masa Shimizu founded ZEALS during his freshman year at a University in Japan. In 2016, he launched the industry's first "Chat Commerce" solution. In 2018, he was recognized for his achievements in the Enterprise Technology field and named to Forbes' "30 Under 30 Asia" list of young entrepreneurs. In May 2022, his company secured a total of 5 billion yen in Series E funding, with the aim of taking its services internationally. He is now driving the company's US expansion as the CEO of its US entity established last September.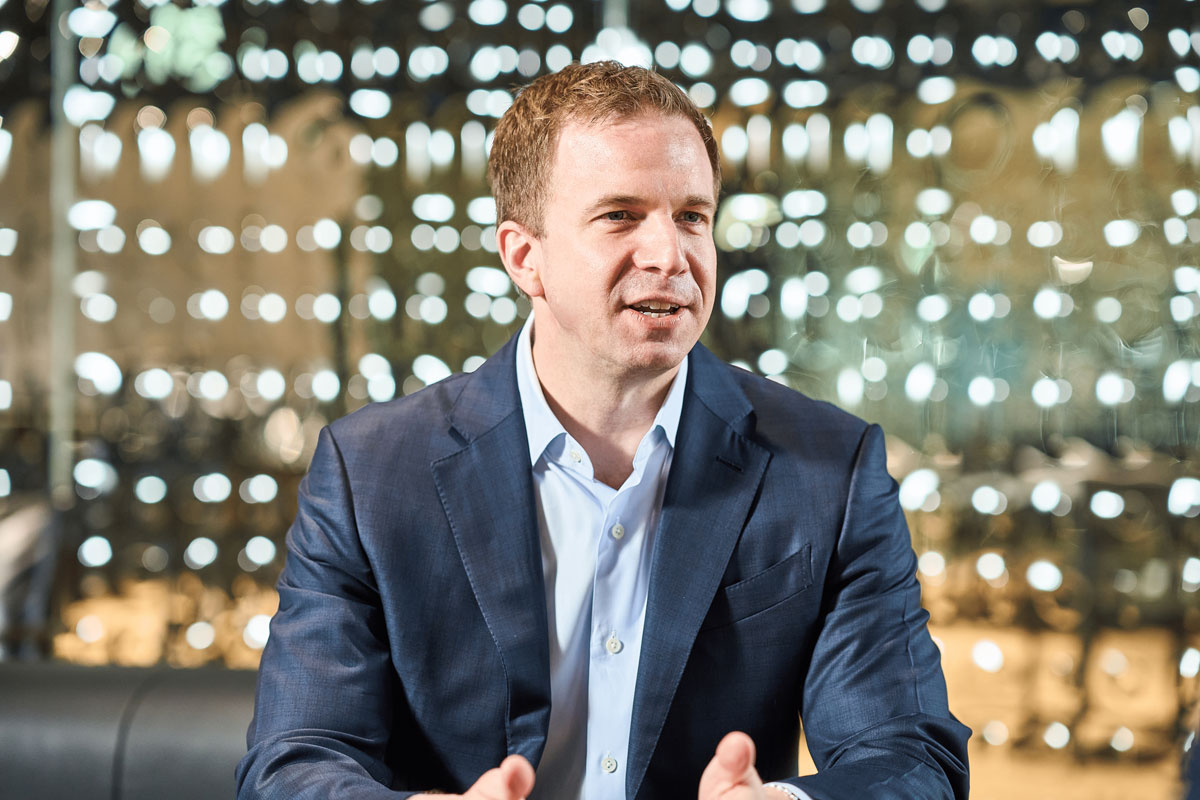 McKinsey & Company
Senior Partner
Jeff Galvin
Jeff is a Senior Partner in McKinsey's Tokyo Office and leads the Firm's AI / advanced analytics and venture capital efforts across Asia, including helping many VC investors, startups, and innovative incumbents on technology-related opportunities. He has spent over 17 years with McKinsey, including in North America, Greater China, and now Japan and also previously was a Director in Partnerships at Google.
Navigating Third-Party Cookie Restrictions and its Challenges
Please walk us through the big trends and issues in digital marketing as it pertains to privacy
Jeff People are aware that their online activities are constantly being tracked, and this has become a growing concern in recent years. People worry about their personal information and cookie data being collected, and this has led to a tightening of regulations and policies to protect people's information in the US, Europe, and Asia. Online tools have been developed to help prevent tracking, Apple started blocking Third-Party cookies, and Google announced their plan to block them from 2024. In my opinion, one of the major trends in digital marketing and advertising is a shift away from relying on cookie data and tracking people in that manner. Instead, the industry may move towards a more consensual approach where people choose to share certain information while keeping other data private.
Due to third-party cookie bans, marketers are being forced to adapt their marketing techniques. Can you elaborate on the impact of these changes? 
Jeff We believe there will be no fundamental changes in marketing objectives: to build brands and achieve performance goals. However, as the technology evolves, the way that brands can interact with people will change. In the past, marketers may have aspired to marketing to individual customers. Now, you will really be able to have actual direct back and forth engagement between brands and particular people. Achieving this entails the employment of in-house First-Party data, explicit user-provided Zero-Party data, and the utilization of generative AI to enhance data analysis.
Masa First-Party data has become increasingly crucial in recent times. However, even with a higher adoption of technologies like Customer Data Platforms (CDPs), challenges remain in its usage. For example, recommendations based on First-Party data can be inaccurate since they implicitly try to discern user preferences, which can lead to suboptimal user experiences. Moreover, regulations governing First-Party data are subject to change at the discretion of platforms or regulators. Therefore, acquiring Zero-Party data with user consent is likely to play a key role in the future of digital marketing.
Zero-Party Data: The Key to Personalized Experiences and Better Risk Management
What are the characteristics of Zero-Party data? And how does it differ from First-Party data?
Jeff Forrester Research coined the term "Zero-Party data" to describe when customers intentionally and explicitly provide their information. First-Party data, on the other hand, is data that has been collected based on customers' web activity, but was not intentionally provided. In our view, Zero-Party data allows for active engagement with customers, which can build trust and transparency and lead to increased brand loyalty and the opportunity to learn more from customers. We see a trend toward finding ways to engage directly with customers and encourage them to share what they are comfortable with.
Masa Zero-Party data is collected only with the explicit permission of users, making it a secure form of data that is unaffected by regulatory shifts. By leveraging this type of data, brands can offer personalized experiences to users and establish long-term relationships with customers. One way to effectively acquire Zero-Party data is through the implementation of "Chat Commerce," which enables brands to engage with customers through chatbot conversations. This approach not only helps brands acquire valuable data but it can also significantly boost marketing performance.
Chat Commerce: The Optimal Way to Capture and Utilize Zero-Party Data
Why is Chat Commerce effective at collecting Zero-Party data?
Masa I believe stress-free and interactive communication is essential to acquire deep user insights. Although traditional surveys can capture Zero-Party Data, it can only gather superficial insights from users since it lacks these elements. Since Chat Commerce enables engaging two-way communication, it can facilitate the extraction of deeper user insights. Also, our research has shown that Chat Commerce receives approximately 2.5 times more responses than web surveys, indicating its effectiveness in gathering a higher volume of valuable insights from users.
What are some examples of how Zero-Party data is being utilized?
Masa As with any data types, Zero-Party data can be leveraged to optimize targeting (who to sell to) and product development (what to sell). However, what really separates Zero-Party data from other data types is the high quality of insights it can provide. Here are a few examples.
Asahi Beer's home beer dispenser machine, "THE DRAFTERS," was able to gather user insights regarding their preferred beer brand and frequency of alcohol consumption at home, thanks to the Zero-Party data collected through LINE official accounts. Using the above insights, Asahi adjusted their user targeting, resulting in an improvement of up to 138% in their CPA.
Also, Shiseido's sunscreen brand, "Anessa," saw increased user engagement through the use of Chat Commerce. About 90% of users took the initial diagnostic test, and approximately 20% of users reported purchasing the product after the test.
Jeff We have also seen interesting ways that interacting directly with customers combined with new technologies can produce interesting insights. In our QuantumBlack advanced analytics team, we've invested significant time exploring AI and generative AI models.  AI has become increasingly good at not only comprehending explicitly stated preferences but also understanding unstated preferences that come through by analyzing the totality of the comments people make while engaging in something like Chat Commerce. In this way, Chat Commerce can be a powerful tool for understanding customers, as it allows for the analysis of both explicit and implicit customer preferences.
The Evolution of Generative AI and how it can be Leveraged with Chat Commerce
Are there any technologies that you think have synergies with Zero-Party data and Chat Commerce?
Jeff As I mentioned earlier, generative AI is a powerful tool that has the potential to transform marketing significantly. Its potential is not limited to content creation but also to enhancing people's job performance across various industries and job functions. For instance, a salesman can receive recommendations from AI on how to improve their product explanations during a pitch. Similarly, AI tools like GitHub Copilot can complement human programmers. The application of generative AI can not only improve the quality of work but also increase productivity and efficiency.
Masa ZEALS has been conducting proof-of-concepts with Worksmobile Japan (formerly LINE AI Company) on its generative AI platform "HyperCLOVA" for several years now. Just like countless others worldwide nowadays, we too were amazed by the technology a few years back and have since then been avid supporters of the potential that large-scale language models such as ChatGPT can have on various industries, and we're excited to incorporate this technology into our product. Having years of experience putting these new technologies into actual commercial use, we believe we are among the few companies globally best positioned to deliver real impact to commerce by combining generative AI and our conversational design capabilities.
Any final messages to our readers?
Jeff We believe that despite the disappearance of cookies, technological advancements and increased computing power will enable brands to gain a deeper understanding of their customers and engage with them more effectively. Generative AI is one tool that can be utilized to create hyper-targeted messages and ads.
Masa Interestingly, themes such as Chat Commerce and Zero-Party data have penetrated Asia faster than western markets due to the local popularity of super apps like WeChat and LINE. There has also been a recent surge of excitement worldwide in this space due to the emergence of generative AI. ZEALS established a U.S. entity in September 2022 to capitalize on these opportunities. Starting with the US market, our aim is to deliver our Chat Commerce solution from Japan to the rest of the world while continuing to pioneer in this field.