Las Vegas (January 11, 2023) – CES 2023, held in Las Vegas, USA, came to a close on January 8. ZEALS, Inc. (referred to as  "ZEALS" hereafter) showcased their technology at the JAPAN Pavilion booth in Eureka Park, with the support of JETRO. On January 7, ZEALS' CEO, Masahiro Shimizu, had the privilege of introducing Chat Commerce to Mr. Nishimura, the Minister of Japan's Economy, Trade, and Industry.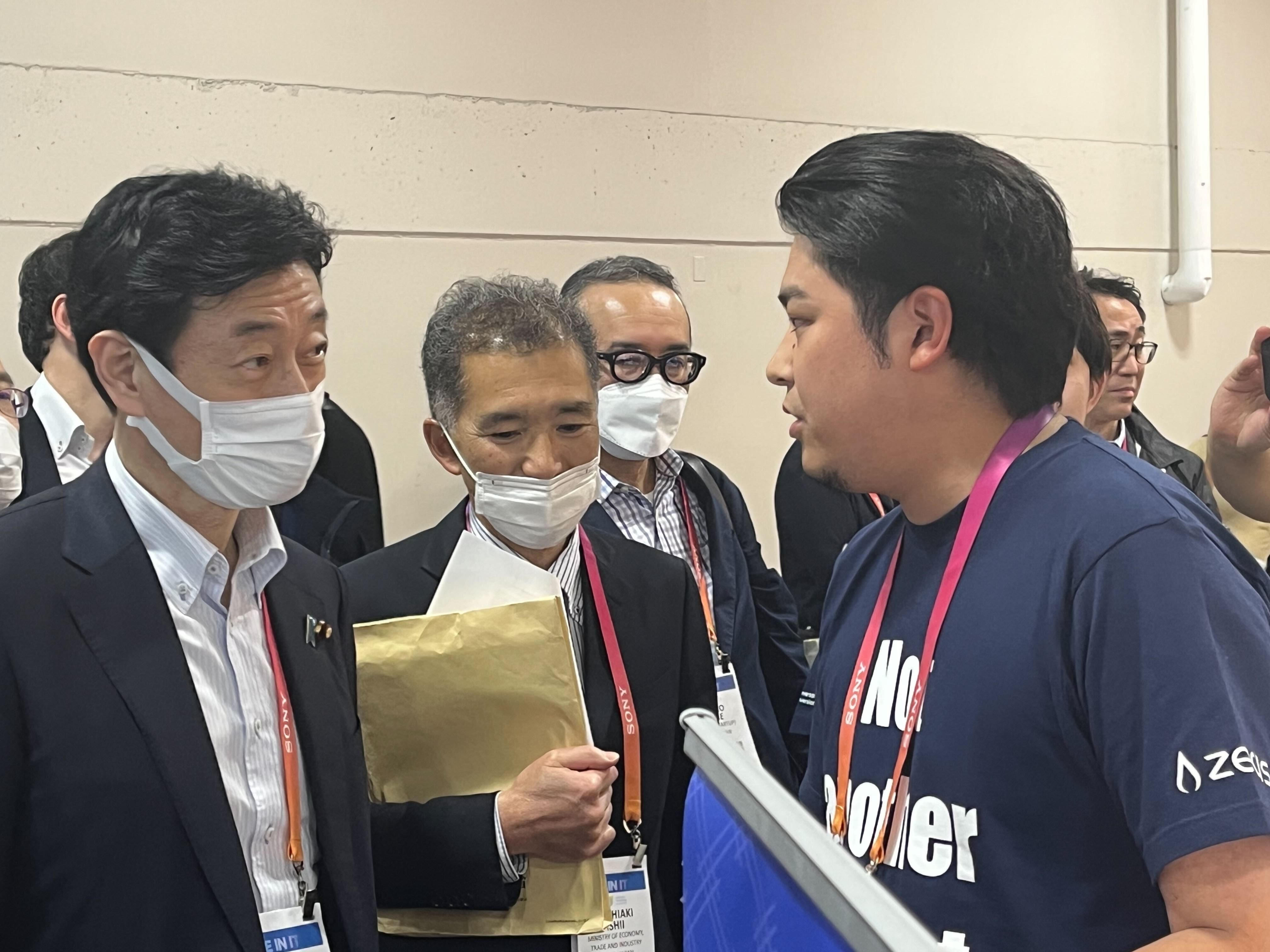 We provided explanations of our product to visitors while they experienced Chat Commerce firsthand on their smartphones. They were impressed by ZEALS' ability to maintain high conversion rates and capture Zero-Party-Data.
In addition to attracting interest from general attendees, we also received attention from the media. The Hub Institute, a Paris-based think tank, included ZEALS' Chat Commerce in their list of "10 Innovations We Already Like."
#CES2023 : 10 innovations that we already like with the HUB Institute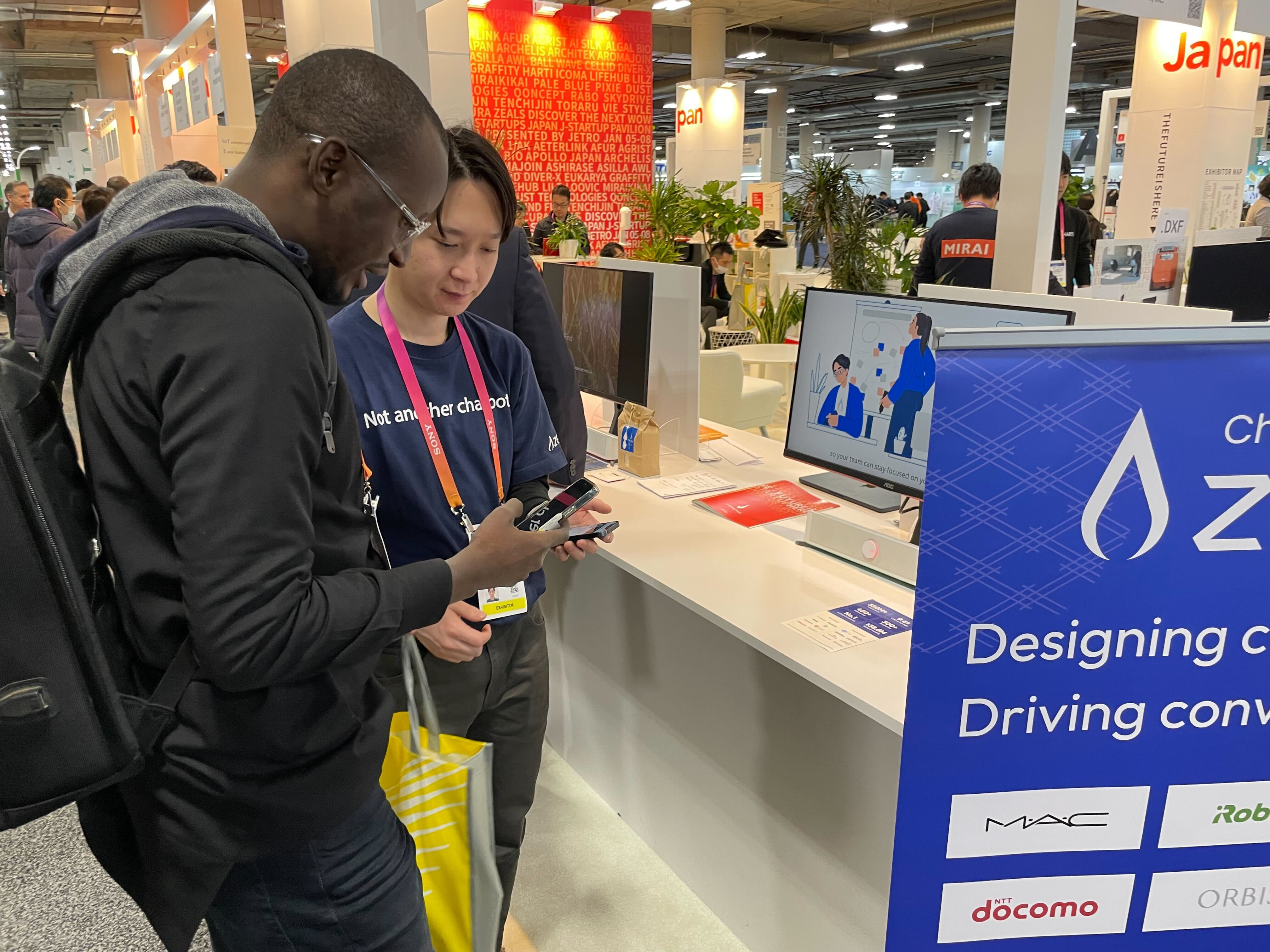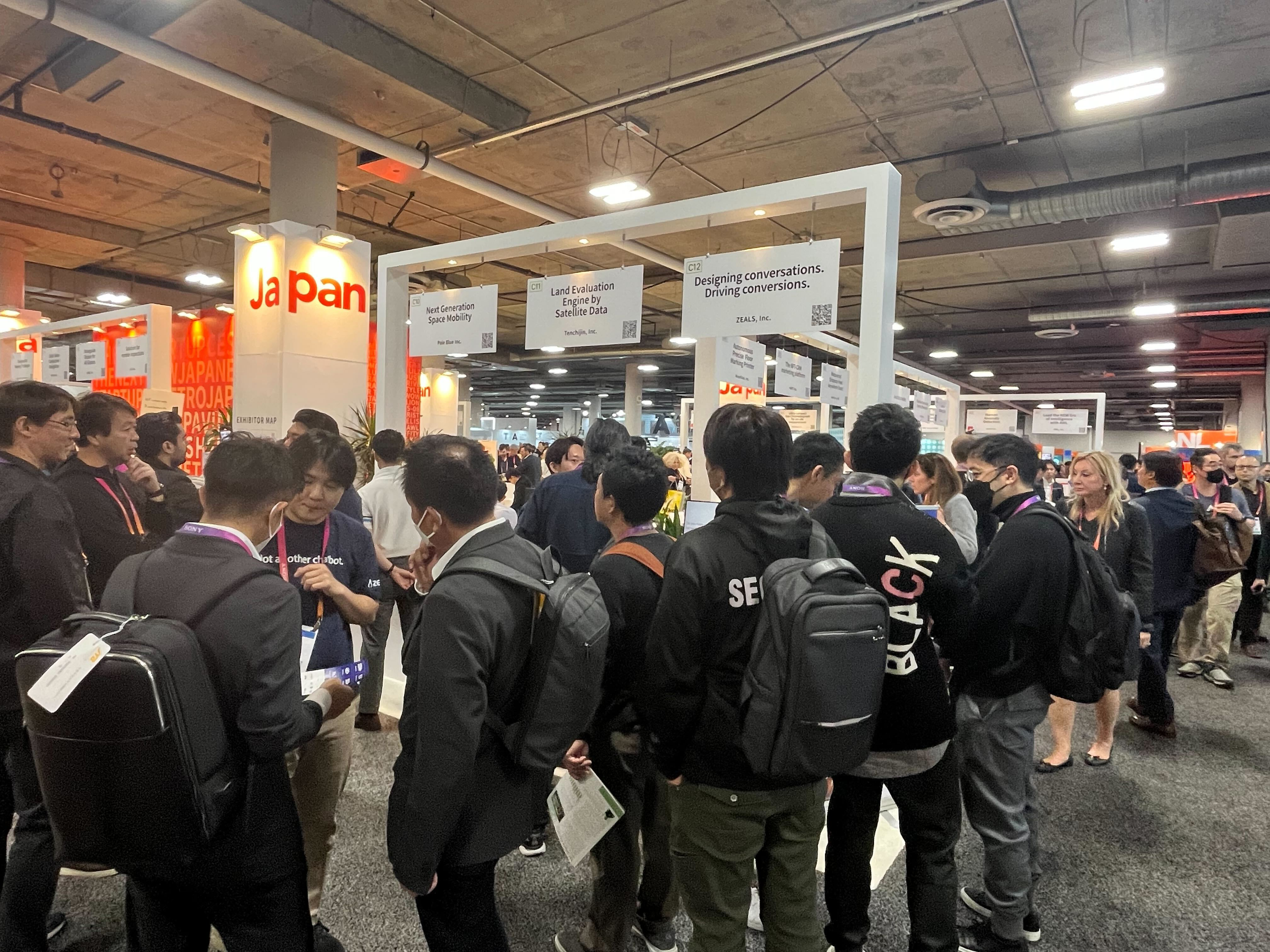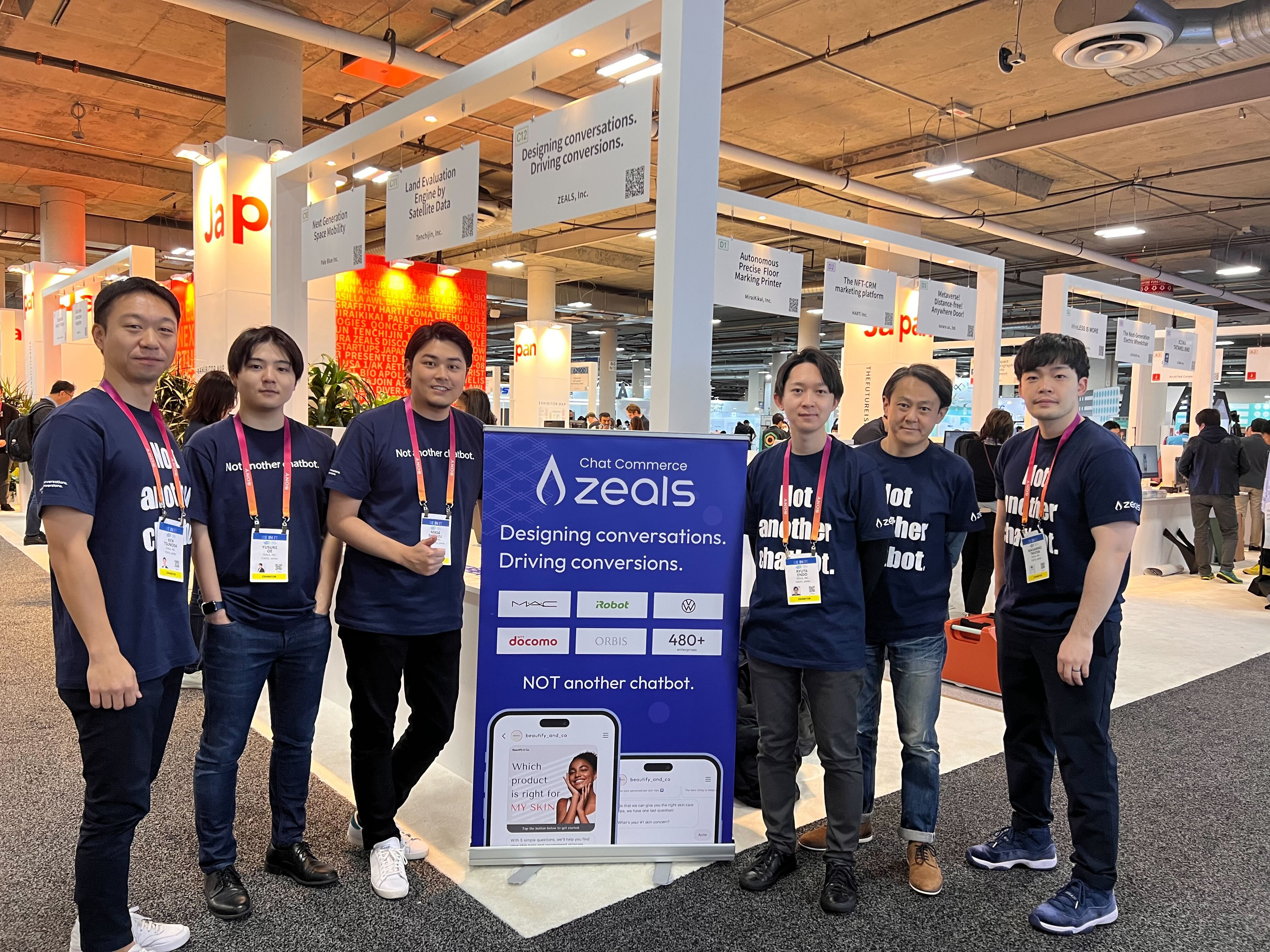 We are considering exhibiting at more events in the future to advance our growth and raise awareness of Chat Commerce worldwide.
Thank you to everyone who visited our booth. We look forward to seeing you again soon.
Company Profile
Company Name: ZEALS, Inc.
Website: https://zeals.co/
Established: September 2022
Location: 400 Concar Dr., San Mateo, CA 94402, USA
CEO: Masahiro Shimizu