ZEALS Co., Ltd. (referred to as  "ZEALS" hereafter), the leading Chat Commerce provider with a concept of "Omotenashi Revolution," announced that it has added the ASTRO PALETTES COLLECTION, launched today by M·A·C (part of Estée Lauder Companies), to its growing list of clients.
Chat Commerce by ZEALS
Chat Commerce by ZEALS is a platform that enables consumers to interact with brands, purchase products, and make reservations through chatbots on interfaces such as LINE, Instagram, and digital signage. The platform is used by over 400 companies globally and supported by a team of communication designers who provide specialized support to enterprise customers' sales and marketing activities.
Chat Commerce and ASTRO PALETTES COLLECTION
ZEALS' Chat Commerce platform offers "ASTRO PALETTES Fortune-Telling Diagnostics" on the LINE messaging app.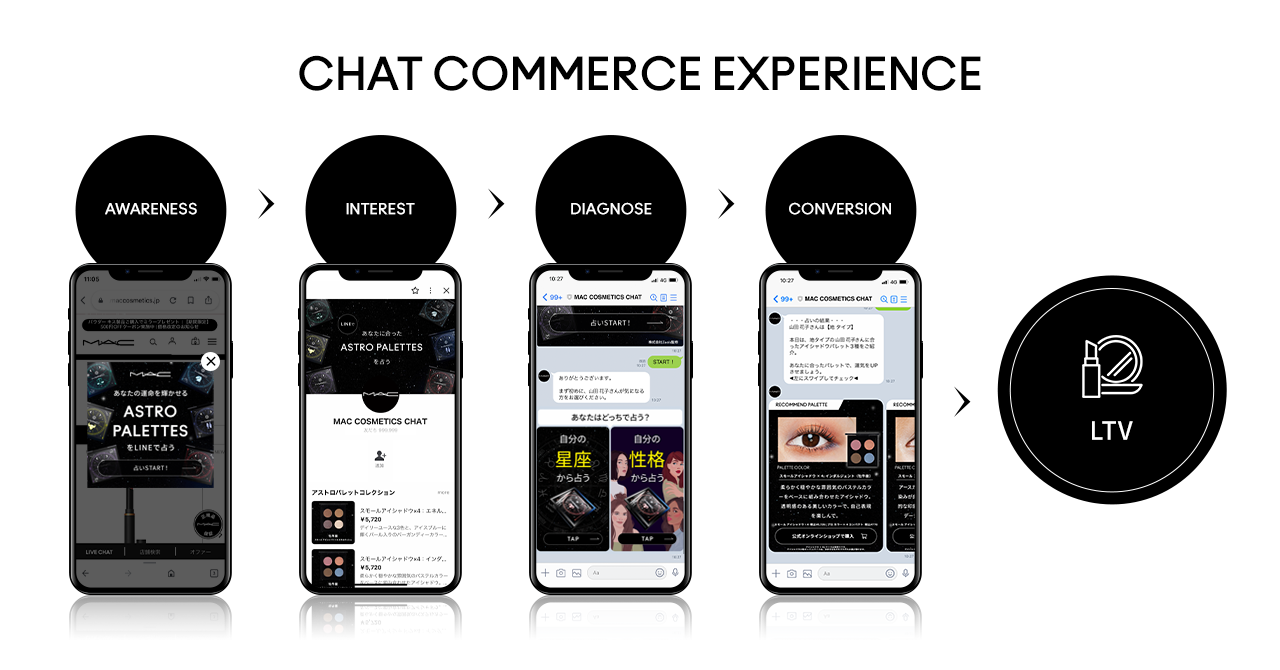 ZEALS has a dedicated team of communication experts that provides enterprises with a truly interactive, personalized engagement experience on online e-commerce channels. With its Chat Commerce platform, consumers can engage in fun and casual conversations, experience different themes of each zodiac palette, learn how to create trendy eyeshadow looks, and receive advice from M·A·C Senior Artist Rumiko Ikeda Harris.
The platform contributes to higher brand engagement and improved brand loyalty, and ZEALS is working with brands to further maximize customer lifetime value by analyzing conversational data and establishing connectivity with data platforms.
Company Profile
Company Name: ZEALS Co., Ltd.
Website: https://zeals.co.jp/en/
Established: April 2014
Location: ARCO TOWER 6F, 1-8-1 Shimomeguro, Meguro-ku, Tokyo
CEO: Masahiro Shimizu
Company Profile
Company Name: ELC Japan K.K.
Website: https://www.esteelauder.jp/
Location: Marunouchi Nijubashi Building 20F, 3-2-3 Marunouchi, Chiyoda-ku, Tokyo
CEO: James Aquilina